Presentation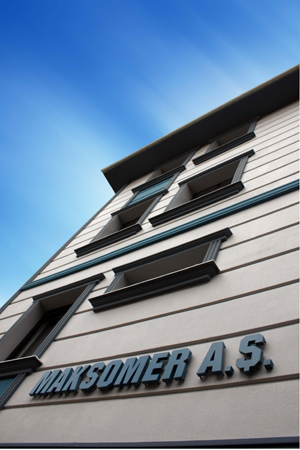 MAKSOMER A.Ş. is one of the reputable firms in the Construction Sector of Turkey, which has been active since 1966 and gained experience particularly in infrastructure projects.
The company has successfully completed largescale superstructure and infrastructure projects from the date of its establishment. Its main activity areas have been wastewater treatment plants, water supply lines, and sewerage networks, solid waste management projects including leachate treatment plants, buildings, and roads. Owing to its completed projects, it has deserved to hold an important place among the reputable firms of Turkey.
The company is in a position of pioneer firm in the subject of environmental projects that currently intensified within the scope of Turkey's EU acquis compliance program. In the last ten years, it completed a considerable number of projects such as solid waste landfills, sewerage networks, waste water treatment plants for both public and private sectors.
MAKSOMER, in its body, has a powerful technical team composed of competent engineers who are able to transform their Professional creativities into rationalist solutions. The team starts execution of projects with complete preresearches and after determining on requirements, concludes works exerting dedicated efforts during planning and implementation stages.
The company, despite being a company of long standing, has always been successful in staying current without standing in the old, by adopting itself to new contemporary technologies. Combined with its experienced and distinguished personnel, the Company is not only implementing projects, but also providing solution recommendations using its large knowledge accumulation for its clients to achieve better results in their problems.
(All)